Wellness Deals Livigno
Try out the Spa with this reduced last minute deal!
Starting from
79,00 €
per Package
This offer has
EXPIRED
CONTACT US!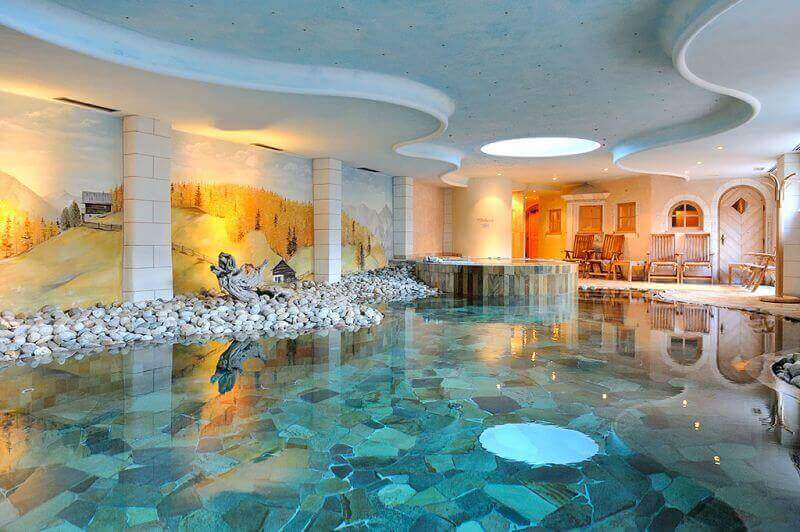 If you are longing to look after yourself, mountain wellness holidays may be the solution right for you.
With this wellness hotel deal in Livigno, Spa massages and wellness trails will just be part of your wellbeing project.
Stelvio National Park's nature, view and scents will add to the pleasure of your last minute Valtellina wellness hotel deal:
Outdoor parking space (included in rate)
Rate includes admittance to the hotel wellness centre
Heated swimming pool 33°, with reinvigorating water fall and hydromassage pool
Massages and Spa treatments
Discounts at Bagni Vecchi and Bagni Nuovi in Bormio
WELLNESS DEALS IN LIVIGNO
During certain periods for stays of at least 5 or 7 nights you receive one night for free!
OFFER 4+1 starting from 79 € per person per day in BB in Room "Rovere"
from 5 July to 10 August or from 24 August to 22 September 2019
OFFER 6+1 starting from 110 € per person per day in BB in Room "Rovere"
from 10 to 24 August 2019
* This offer is not cumulative with any other offers
Wellness hotel & Spa in Livigno
Deciding to spend relaxing holidays in Livigno's setting means combining the Stelvio area's natural harmony, which pervades our guests on their open-air activities, with the selection of treatments you can choose from at our wellness centre in Livigno.
With our Spa hotel you can totally unwind in the evocative Engadin lake-shaped pool, heated 33° and fitted with a reinvigorating waterfall and hydromassage area for 12.
You can take in the pure mountain air while underwater jets dissolve the tension built up in your everyday life - a very special state of mind for your wellness holidays in Valtellina.
Valtellina wellness packages
We pamper our guest with a great choice of treatments, wellness packages and massages at the hotel Spa.
To help everybody pursue sheer harmony on their holiday in Valtellina, our wellness centre also lists options suitable for sportspeople wanting to recover energies, as well as ideas inspired by wellness philosophies from all over the world - like Swedish massage, Tibetan treatments and Ayurveda trails.
Wellness holidays in Stelvio National Park
To make your Livigno holidays even more relaxing we suggest you spend time at Bagni Vecchi, at Bagni Nuovi in Bormio or at Aquagranda Wellness Park in Livigno.
Thanks to our special agreements with these facilities close to our Spa hotel in Livigno you can try out a new Valtellina wellness experience every day.
In addition, making the best of your stay also means enjoying the wellness menus at our restaurant, designed for those focusing on their physical and mental wellbeing when on holiday.
Stop the cheapest fare for your holidays
Contact us directly: